MYTHOLOGIES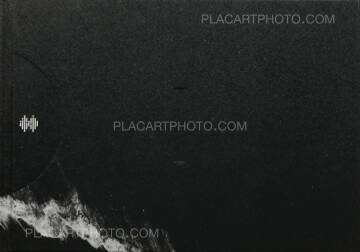 Erwan Morère

MYTHOLOGIES
Photographs: Erwan Morère
Publisher: Ikki books
96 pages
Pictures: 66
Year: 2017
Comments: Hardcover book, 24cm x 16,5 cm, on Munken Print. B&W photographs, printed on Amber Graphic 150g/m2, duotone/bichromy processing, logo, slot and circle embossed. Matt Laminate soft touch finish.
"Erwan Morère favours very dense black and whites and a relative opacity that obstructs the eye, contradicting what is usually taught to young contemporary photographers. He even sometimes plays with blurry images that one can barely read. Intensely grained, the photographs' contrasts are pushed to their very limits. Erwan Morère doesn't seem to edit his images, beyond its framing choices, the printing process –on a baryta paper that highlights their contrasts or on a mat paper saturating the blacks–. Everything depends on the shooting, in the sense that it is reality itself and the context he works in that cast doubts on our capability of analysing the peculiar emotions we feel. In some images, one has difficulties understanding if it is a drawing or a parcel of reality, in so far as the print's quality is always confusing. Their surfaces are altered as if the extreme climates of the countries he roamed had damaged the films. Strömholm or Petersen seem to have influences his photographic style based on similar contrasted black and whites, dense grain and always taking the opposite view to usual composition lines " (Galerie Les Filles Du Calvaire).
His works are exhibited since 2012 in some various events and galleries. Mythologies is his first book published.