28) Ronde De Nuit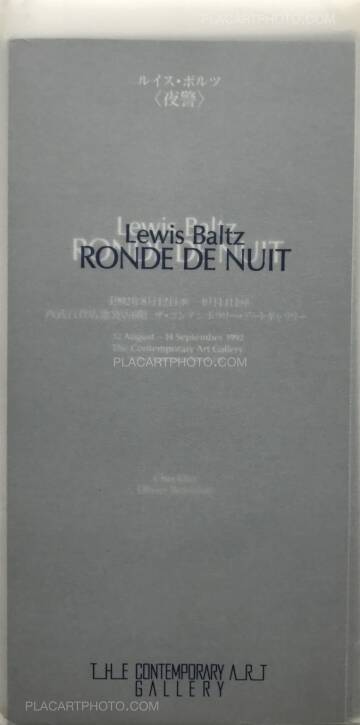 Photographs: Lewis Baltz
Text: Olivier Boissiere
Publisher: Seibu Department Stores. Ltd.
12 each pages
Year: 1992
Price: 75 €
Comments: 3 leporello in a printed glassine envelop, 24 by 12,5cm, colors photographs. Japanese edition. In very good condition
Ronde de Nuit (Night Watch), made from 1991 to 1992, is a 12-panel tableau of photographs by Lewis Baltz of surveillance sites and the people who work in them. Measuring 39 feet across and 7 feet tall and printed on aluminum-mounted cibachrome panels, the work was first presented in March 1992 at the Musee National d'Art Moderne, Centre Georges Pompidou, in Paris, and was accompanied by a reading of Olivier Boissiere's text/poem, Checklist. The work was shown in Tokyo at the Contemporary Art Gallery, August 12 - September 14, 1992. This exhibition catalogue was published in conjunction with the Tokyo exhibit and includes three accordion-fold brochures (each 12 pages) in a glassine envelope. Two of the brochures reproduce all 12 panels in color on one side and the text of Checklist in English on the reverse. The third features an essay by Masafumi Fukagawa with 3 b&w text illustrations and an artist chronology, both in Japanese, and a list of works in the show in English. This last brochure is Each: 4.75 x 9.5 inches.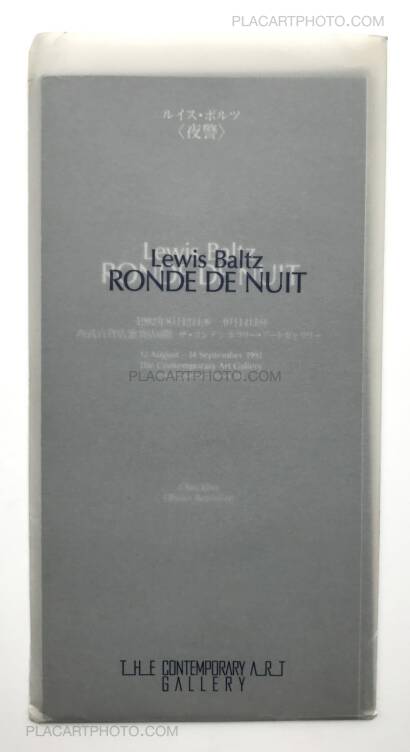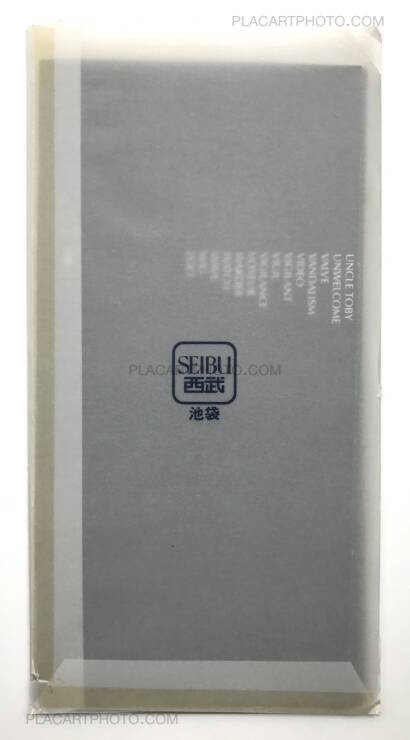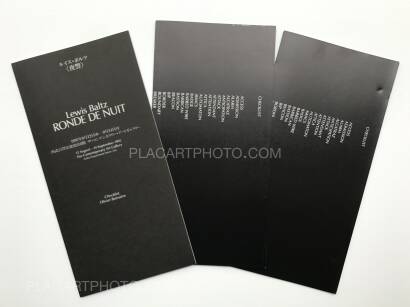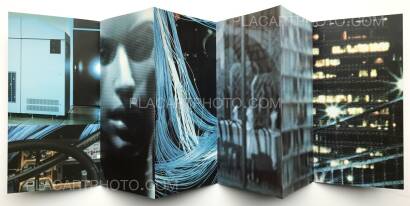 more books by Lewis Baltz
more books tagged »japanese photobook« | >> see all
more books tagged »artist book « | >> see all
more books tagged »lewis baltz« | >> see all
more books tagged »computer« | >> see all
more books tagged »Screen« | >> see all
Books from the Virtual Bookshelf josefchladek.com