In the Softest Grey Petals of the Bomb, Lay Your Finger Across My Lips
Photographs: Dash Snow
Publisher: Peres Projects
72 pages
Year: 2007
Price: 160 €
Comments: Stapled softcover, 21 x 14 cm. Limited edition of 300 copies.
A sequence of atmospheric black-and-white photos of a man smoking a cigarette on the beach, set against a stark black ground. Scratch Magic calligraphy on cover. Pages with photo's separated by blanks, as issued.

Dash Snow (b. 1981 – d. 2009) was a New York-based artist best known for his hedonistic polaroid photography, graffiti, and collage art made from found materials. Snow first began photographing his friends' drug-fueled escapades as a teen, reportedly in order to document nights he "might not otherwise remember." His collage work, reproduced in a series of self-published zines juxtaposes the primacy of bodily excretions with aphoristic, almost folksy cut-and-paste text. The zines share an intimate scrapbook feel, as they were produced mostly as gifts for close friends. His early death cemented his status as an underground icon, bridging the gap between street art and fine art.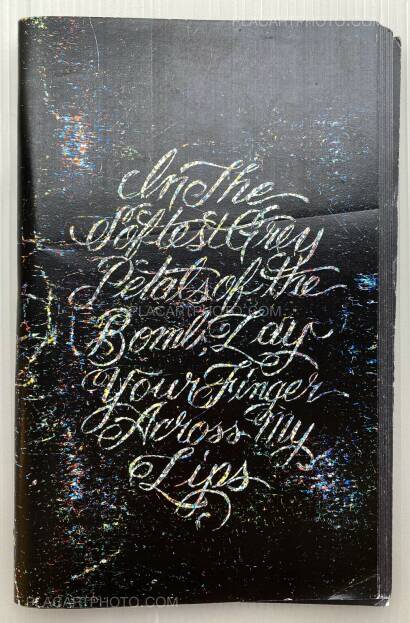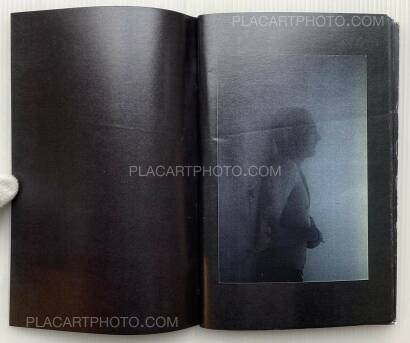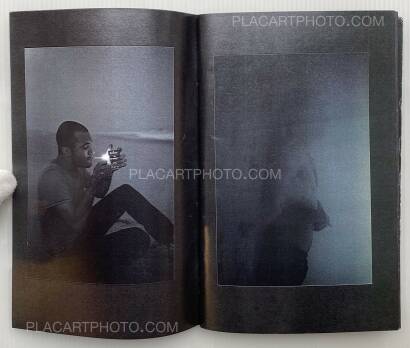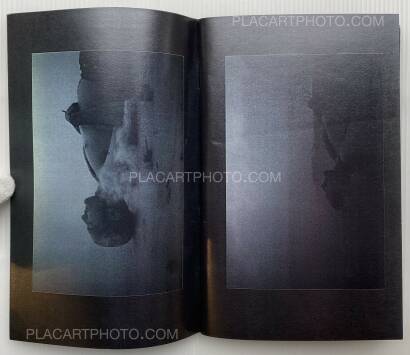 more books by Dash Snow
Books from the Virtual Bookshelf josefchladek.com