Reste(s)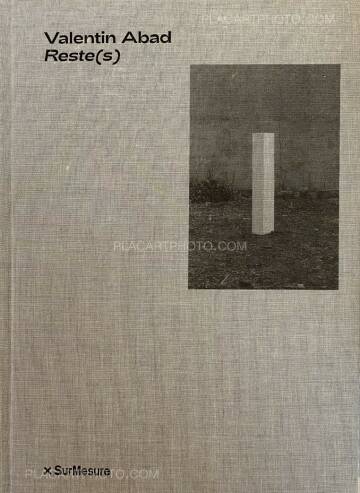 Photographs: Valentin Abad
Publisher: xSurMesure
64 pages
Year: 2022
Price: 49 €
Comments: Linen hardcover, 33 x 24 cm, b&w photographs. copies signed and numbered of 300 copies.
"Reste(s) is an art project undertaken in 2018 in my grandparents' old farmhouse in Beauce. It was an open house, where freedom, autonomy and benevolence were permanent. The protagonists are my grandparents, Paulette and Pierre.
Paulette was cultured, kind, always calm and knew how to make herself heard.
Time passes and I want to keep a trace of these childhood moments, of this place and of my grandparents.
Immortalize these past years, to freeze these feelings, here is the goal of this project.
In this farm, there were objects everywhere - most often tools or gardening implements.
They were scattered around, sometimes useful, but often useless.
From these objects, I wanted to make an inventory in the form of a tribute.
So I built a white stele which is the common denominator of each staging. A way of culturally ennobling these peasant objects by using the formal language of the gallery or the museum institution.

Echoing the work of Fischli and Weiss, I use silver photography to freeze these constructions. Analog allows me to take back the time, to stay in suspense until the development in the darkroom and especially to subtract the temporality to these images which will become witnesses of feelings.

Reste(s) is my family album without family. These objects, in this place, are the trace of my feelings inked in this work.

VALENTIN ABAD
more books tagged »Patrick Rémy Studio« | >> see all
Books from the Virtual Bookshelf josefchladek.com