YU NA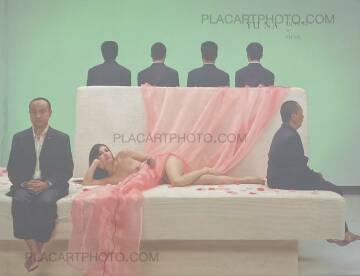 Photographs: Xu Yong
Text: Yu Na and Xu Yong
Publisher: Editions Bessard
Year: 2017
Comments: Illustrated hardcover, color photographs, 25,1 x 32,5 cm. The spine is a little loose and traces of use otherwise in very good condition. Limited to 500 editions. Text in Chinese and English.
"Solution Scheme" is an art project born in 2006 from the collaboration between photographer Xu Yong and a former call girl and bar hostess Yu Na. It brings together a dozen photographs accompanied by an autobiographical text by the young woman that encompasses an experimental concept and a real action.

It features images of Yu Na naked or in provocative sexy outrageous erotic attire, surrounded by impassive men in black suits in a boardroom atmosphere in gloomy offices. The cold scenography, the minimalist decor, without narration or anecdote, the silent atmosphere that gathers in frieze characters who do not communicate between them, make the atmosphere shifted, mixing irony and absurdity, incongruity and sinister situations. Yu Na in each photograph is the woman who owns the camera's trigger, she controls each scene and is the sole holder of control and power over her image and over these men who would normally humiliate and exploit her.

Paradoxically, if she dares to recount in her biography her existence as a call girl, the absolute object of men's desire in its most sordid manifestation, and to exhibit herself in her images with the greatest impurity, she is trying to reconquer through this artistic process what she had lost in dignity and her new identity. She transforms the process of selling and negotiating her own body into the creation of a work of art and rehabilitates its function by ennobling it.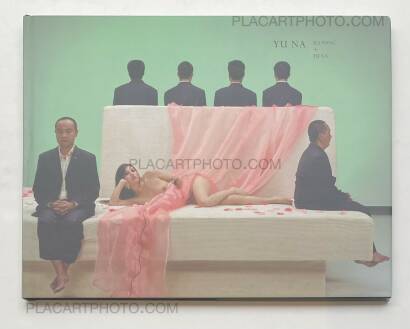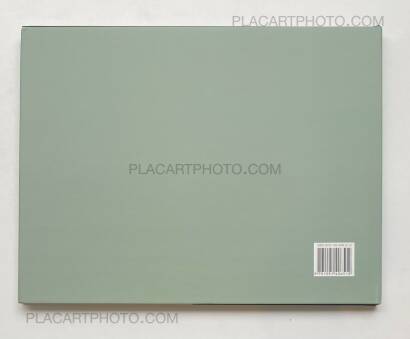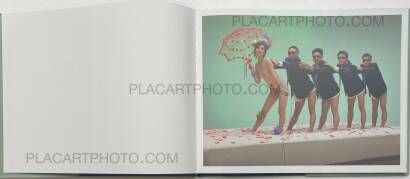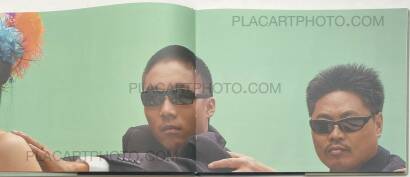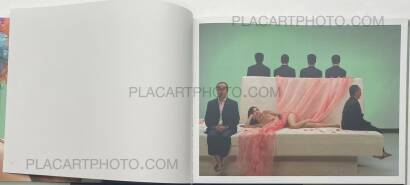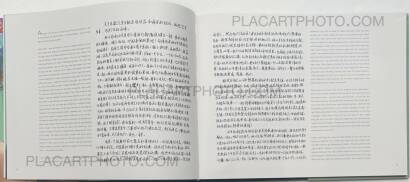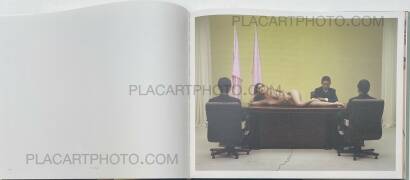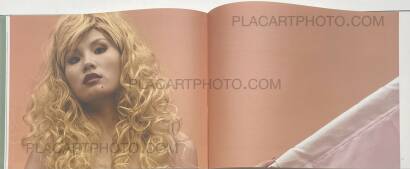 more books by Xu Yong
more books tagged »Editions Bessard« | >> see all
more books tagged »chinese « | >> see all
Books from the Virtual Bookshelf josefchladek.com