ARCHIVE N° 2 Lady Diana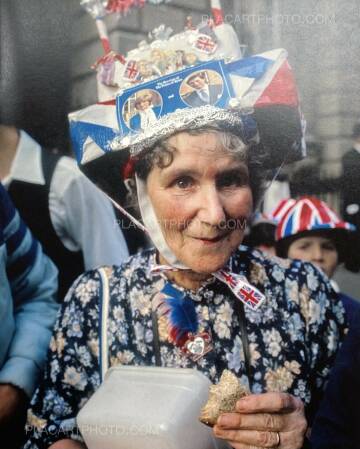 Yan Morvan

ARCHIVE N° 2 Lady Diana
Photographs: Yan Morvan
Publisher: BATT
40 pages
Year: 2021
Price: 35 €
Comments: Stapled softcover, 32 x 26 cm. Edition of 300 copies.
It is Wednesday 29th July 1981, and England is getting married.
From St Paul's Cathedral to the outskirts of Buckingham Palace the crowd is in exultant jubilation. They are 2 million to gather, sometimes for days. But it is in front of the screens that another scene is played, 750 million television viewers eager to participate in the media delirium glued to their sets. Making it one of the most watched television events in the world to this day.
This cathodic wedding sees Prince Charles, pretender to the throne, and Diana Frances Spencer, daughter of Viscount Althorp. For the past three years, they have been rubbing shoulders, covered by the press and public opinion. The Queen is adoring the idyll, a perfect marketing coup for the chief puppeteer of Albion.
On this sunny Wednesday, the onlookers dressed in the colours of the Union Jack got stuck to the edges of the fences and safety cords. The hots-dogs satiated them, and, as usual, beer inebriates; correlative to the street hysteria among the citizens of the crown. All generations are present. Red, blue, white in compensated travelling for a new information age that is slowly slipping away, and without a guardrail, into other times.
Media and politics in the crash of the century.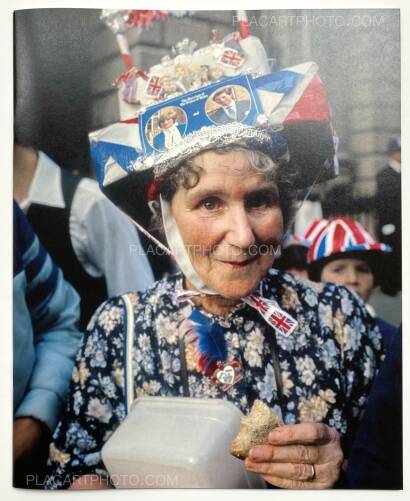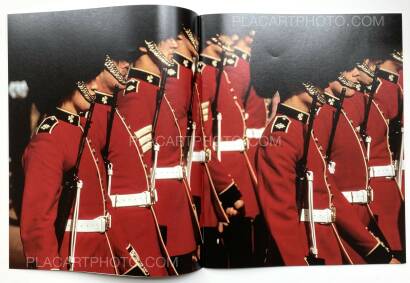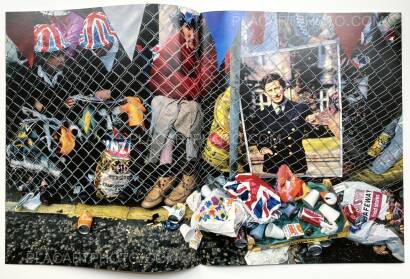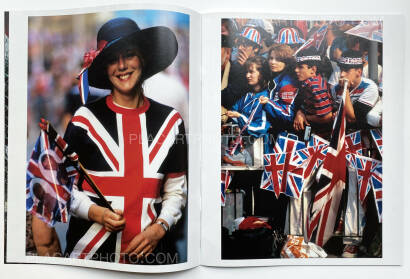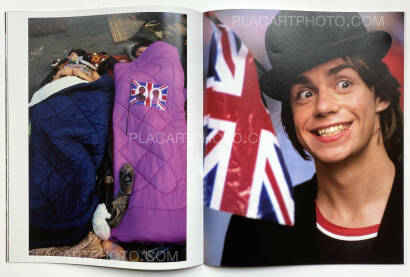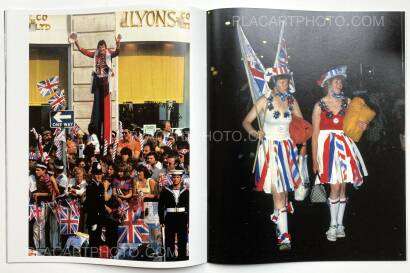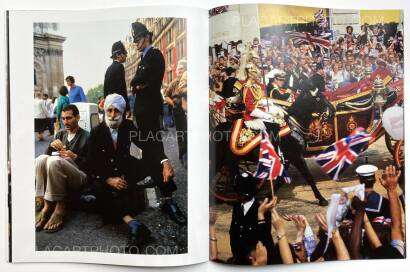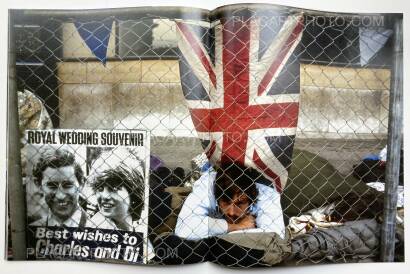 more books by Yan Morvan
Books from the Virtual Bookshelf josefchladek.com