Café Lehmitz (Special edition with print)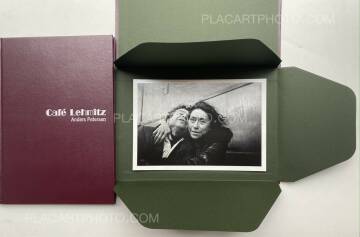 Photographs: Anders Petersen
Publisher: Rat Hole
48 pages
Year: 2007
Comments: Hardcover without any dust jacket as issued with an original print housed in an extra slipcase! Edt signed and numbered on the print of 5 for a special edition. The entire special editon is 50 in total with 10 different prints (5 each). RARE
Hamburg, 1967. A young Swedish man stealthily opened the door of a bar on the fringe of the Reeperbahn red-light district. With a camera over his shoulder, his heart beat slightly faster with nostalgia and expectation.
The bar was called Café Lehmitz. Anders Petersen was eighteen when he dropped by this town last - leaving home as fleeing. The first place he felt the warmth of human kindness was here, in this hang-out for dregs of society such as prostitutes, petty criminals, transvestites, day laborers, drug addicts.
Five years or so had passed since then. He found that most of his comrades of that time had passed away from too much alcohol, drug abuse, and the harsh living conditions. Despite this, Café Lehmitz was dense with that distinctive atmosphere of his youth. This time, there was a camera in his hand. He then, spent nearly three years shooting the denizens of this bar. Thus was born the masterpiece Café Lehmitz.
It was a place seethed with momentary drunken joy, laughter, and exposed desires. Dancing starts from somewhere sometimes ends in scuffle, and joy turns into tears at some time or other. His camera does not keep the people at distance but instead embraces them in all their filth. If there was something that could be called humanism in there, it would be nothing but the spirit of absolute acceptance of people's darkness, vulgarity and loneliness in all its ugliness.
Whose story is this? Do they nothing more than snaps of German drunks? There would be no question as to why all editors at the time refused to publish these photographs. However, within a few years of his eshibition in Arles in 1977, this series was published in Germany, France, and Sweden. It established his reputation as a representing photographer fSweden, post Christer Strömholm. Just as the photographs of Brassai's nights of Paris in the 1930s or Elsken's young people at Saint-Germain. desPrés in the 1950s, these photographs have the power to irresistibly shake up sleeping emotions and desires deep inside people's soul. This is no one else's story but that of ourselves too.
He calls these photographs his family album. In 1970, when his first exhibition was held at the Lehmitz with three hundred and fifty photographs on the wall, he left to Sweden with the words that if people recognized themselves in the pictures, they could keep them. When he returned 10 years later, there was only one faded photo left on the wall. It was photo of no one but Petersen himself.
"Mariko Takeuchi"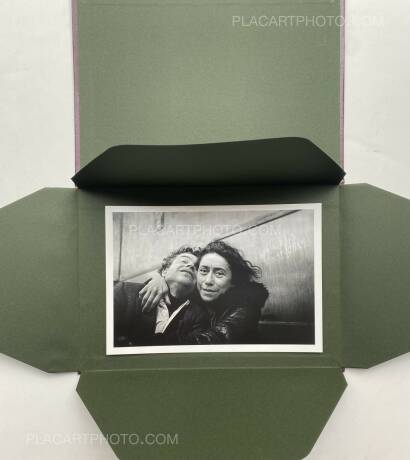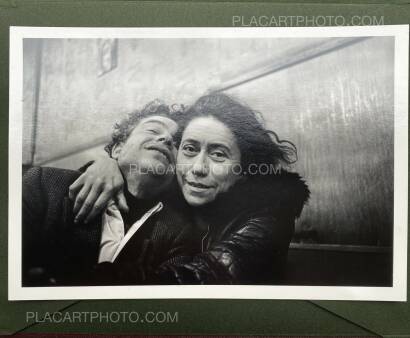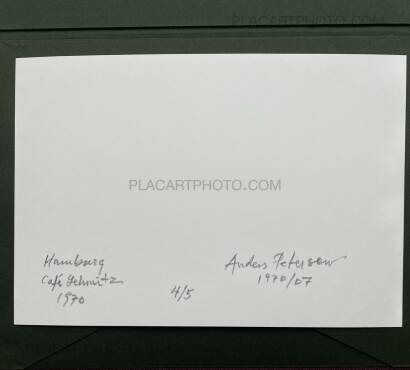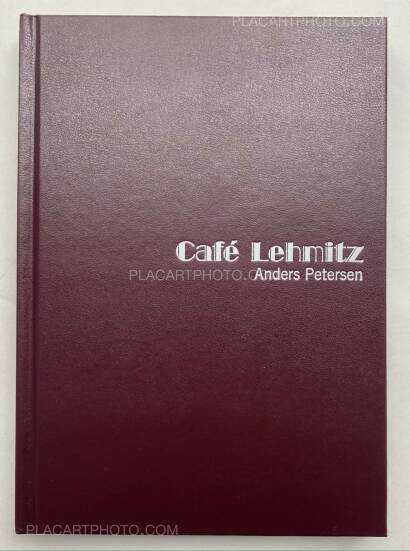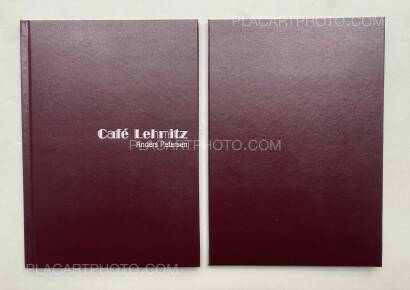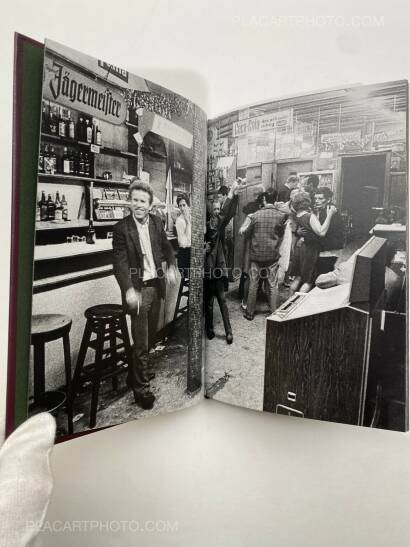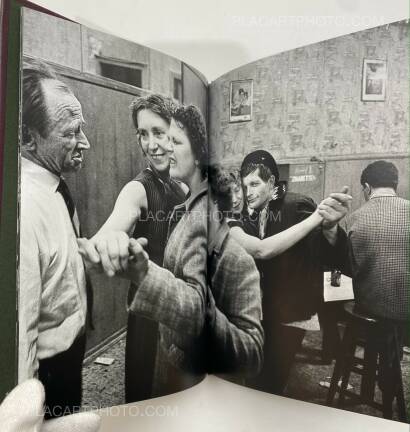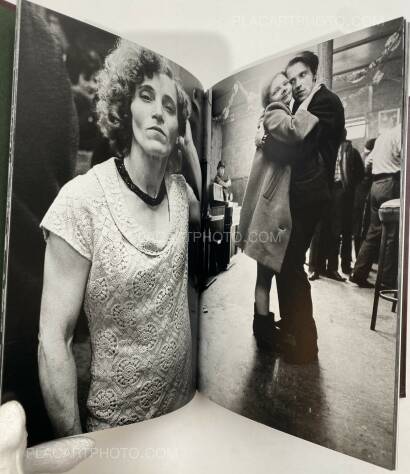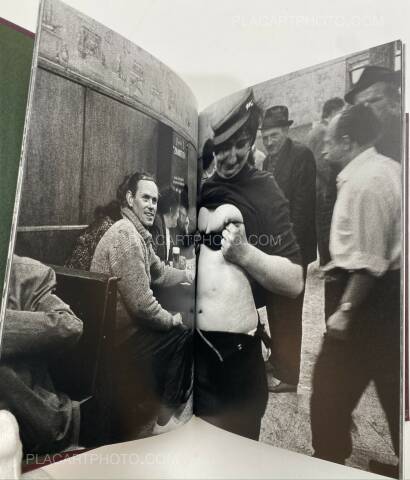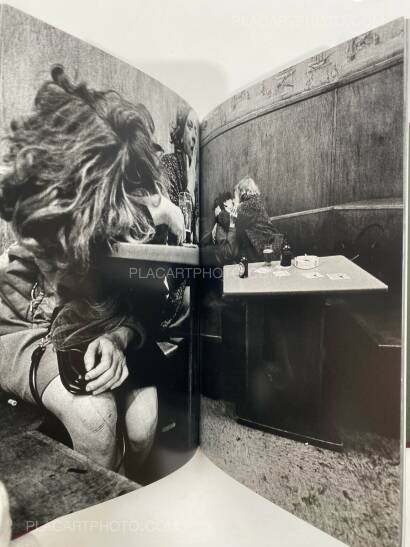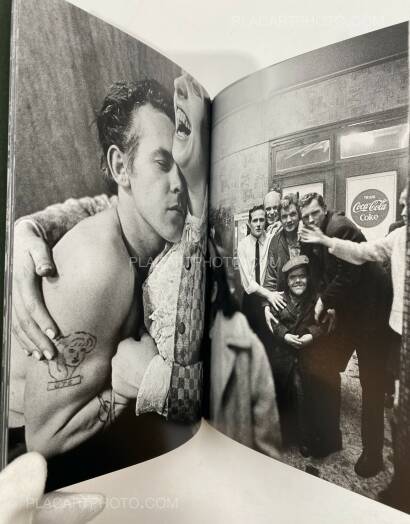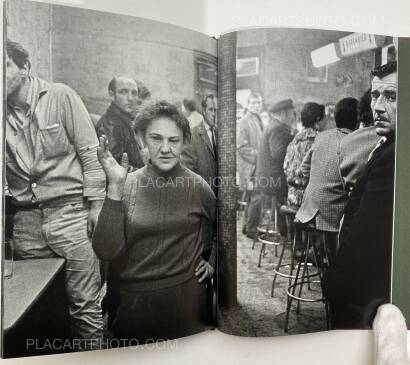 more books by Anders Petersen
more books tagged »special edition« | >> see all
more books tagged »original print« | >> see all
more books tagged »anders petersen« | >> see all
more books tagged »extremely limited« | >> see all
more books tagged »night« | >> see all
more books tagged »rat hole gallery« | >> see all
Books from the Virtual Bookshelf josefchladek.com