ANGST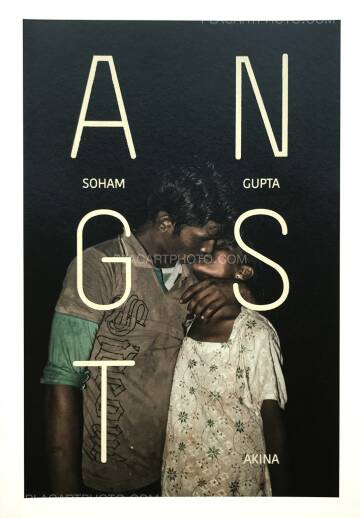 Photographs: Soham Gupta
Publisher: Akina Books
168 pages
Year: 2018
Price: 200 €
Comments: Hybrid cover with foil embossing, 180 x 260 mm. 300 copies Standard Edition. In very good condition
"ON SOME DAYS
I AM NOT SURE WHICH DAYS
– BUT ON SOME DAYS,
they feed the impoverished ones at night – chaos ensues, dirty men and women in a haphazard line are served khichri on paper plates, mangy dogs with hopes of leftovers wait behind them, saliva dripping from their tongues. The young men are the chootiyas, the temple volunteers say, they are able-bodied, none of them are cripple, yet they beg in tattered clothes, these cunts; if they just invested in a plastic bucket and a piece of cloth and stand by a tube well at some street corner early on mornings, they'd have made a fortune washing taxis, but these buggers, all they want is enough money to buy a few tubes of adhesive, that's all, bloody animals, they even fight for food between themselves when meal is provided, snatching stuff from each other …"
An optimistic street seller looks at the news and wishes the monsoon will end soon. On the street corner, a girl is dancing to the music of men's smartphones, a rich man gets out of his fancy car after a crash and gets lynched by a mob, while a woman is disfigured by her alcoholic husband, in the rage of a moment.
With ANGST, Soham Gupta walks the back streets of his Calcutta at night, witnessing stories told by taxi-drivers, outcasts and runaways.
The caustic humor of his text, together with the sensitivity of the portraits, freeze the atmosphere of bitterness and angst which like a glove fit Calcutta and the image given by the Indian Media.
"… his optimism is like that of the lamb outside Haji Meat Shop happily chewing hay away on a Sunday morning, as my father queues up behind a dozen men, with his nylon shopping bag, a translucent plastic bag with onions peeking out of it."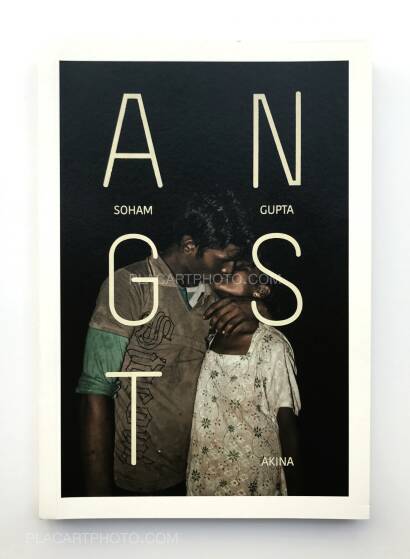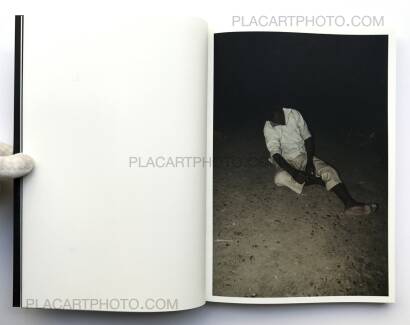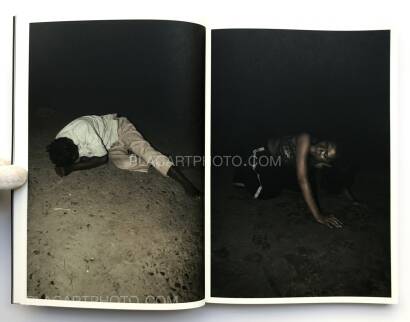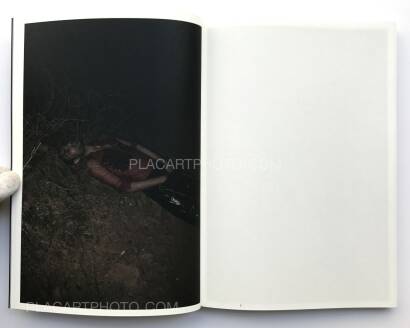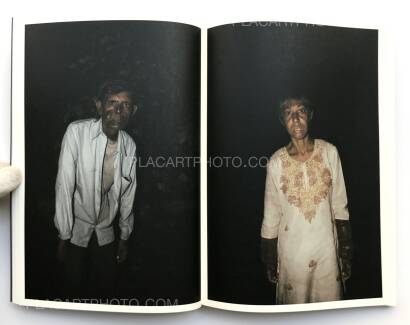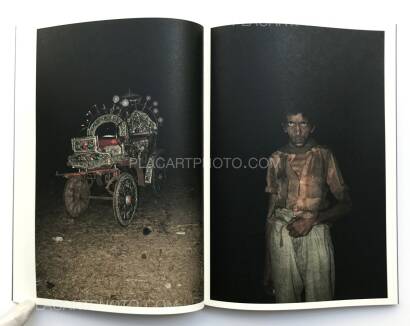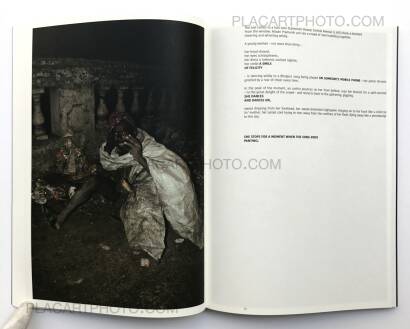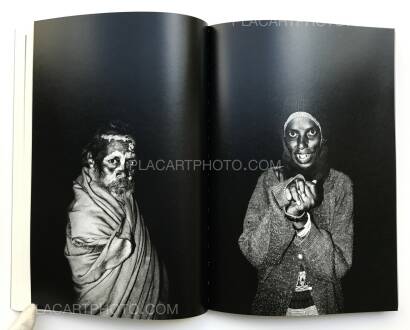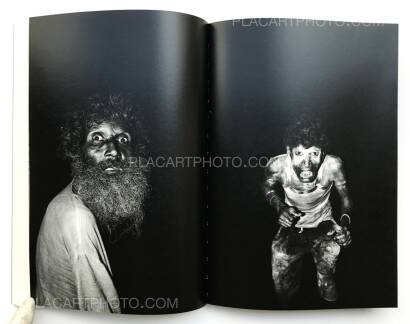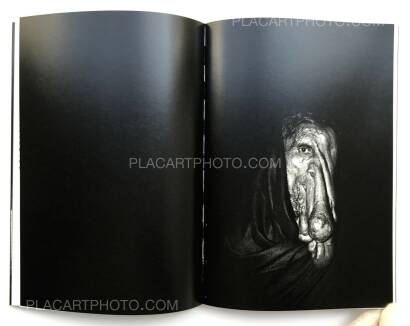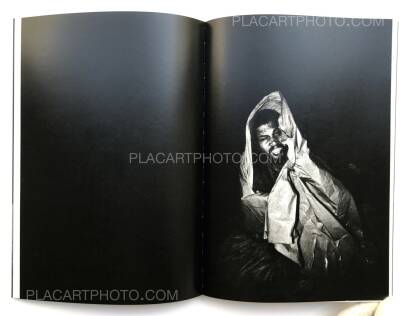 more books tagged »portraits« | >> see all
more books tagged »akina books« | >> see all
more books tagged »poverty« | >> see all
more books tagged »out of print « | >> see all
more books tagged »india« | >> see all
Books from the Virtual Bookshelf josefchladek.com