TEKIYA (SIGNED)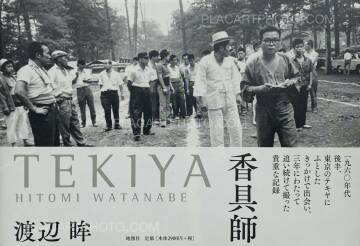 Photographs: Hitomi Watanabe
Publisher: Jiyusha
96 pages
Year: 2017
ISBN: 978-4-88503-826-6
Price: 60 €
Comments: Hardcover under dust jacket and obi, 15,5 x 23,2 cm, b&w photographs. In very good condition. Signed by Hitomi Watanabe . Out of print.
Towards the end of 1960s, Hitomi Watanabe made acquaintance with a group of tekiya (street peddlers) marking out spaces on the day before a local festival. These street vendors - an integral part of folk fests and inner city scapes - come from nowhere, then soon move on. Watanabe followed and photographed them for three years.
Half a century later, the series is finally brought back to life in the form of this photobook published by Jiyusha and an exhibition at Zen Foto Gallery.
"They were some rough-and-tumble men, filled with fervor, wackiness and laziness. I rushed back to my place to grab my camera and immersed myself in taking pictures of those people as soon as I returned. After 10 minutes or so, I was surrounded by those men. A middle-aged lady yelled at me too, saying "if you take pictures you will be beaten half to death!" While I was expecting an immediate punch from somebody, this man who seemed to be a boss among the group came up close with his overwhelming body odor and told me to take photos of him. He was like a godsend to me. This is how I started my career as a tekiya street photographer." — Hitomi Watanabe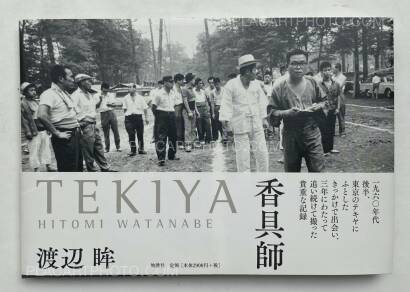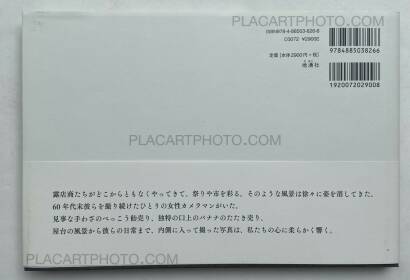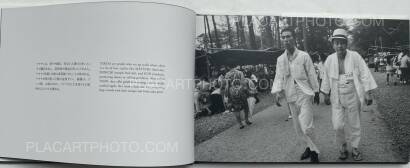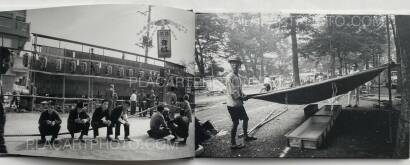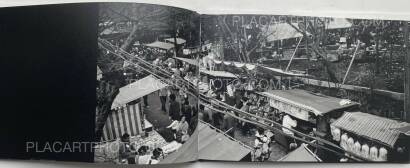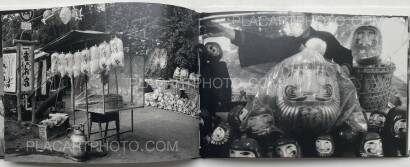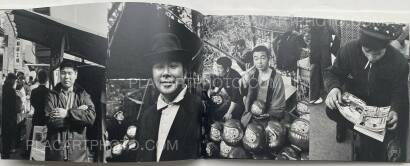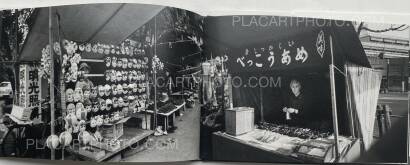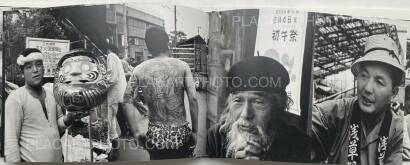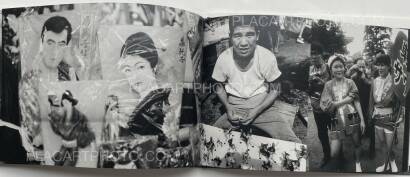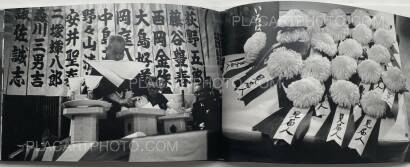 more books by Hitomi Watanabe
more books tagged »japan« | >> see all
more books tagged »signed « | >> see all
more books tagged »street « | >> see all
Books from the Virtual Bookshelf josefchladek.com