02) Thinspiration (must not eat)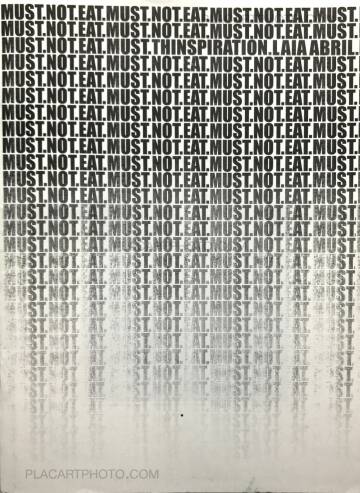 Photographs: Laia Abril
Publisher: Self published
46 pages
Pictures: 80
Year: 2012
ISBN: 978.84.15574.55.2
Comments: Stapled softcover, 307x217 mm, full color offset, unfolded pages .Edition consulting: Cristina de Middel and Silvia Omedes. edition of 500 copies. In very good condition.
On Eating Disorders, Chapter Two: Thinspiration
The Pro-ana community has turned anorexia (Ana) into its dogma. They venerate the illness giving meaning to their totalitarian "lifestyle". It's a virtual reality where they state commandments, share motivating tricks and exchange hundreds of images of thin models via their blogs. They have created Thinspiration, a visual new language - obsessively consumed to keep on wrestling with the scales day after day.
Now, they evolved interacting with their cameras portraying their bony clavicles or flat bellies; or consuming extreme anorexic images, the Pro-ana have made Thinspirationevolve. I re-take their self-portraits, photographing and reinterpreting their images from the screen, resulting the visual response to the bond between obsession and self-destruction; the disappearance of one's own identity. The project is a personal and introspective journey across the nature of obsessive desire and the limits of auto-destruction, denouncing disease's new risk factors: social networks and photography.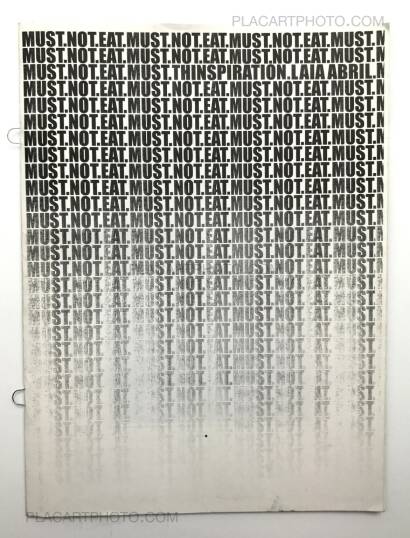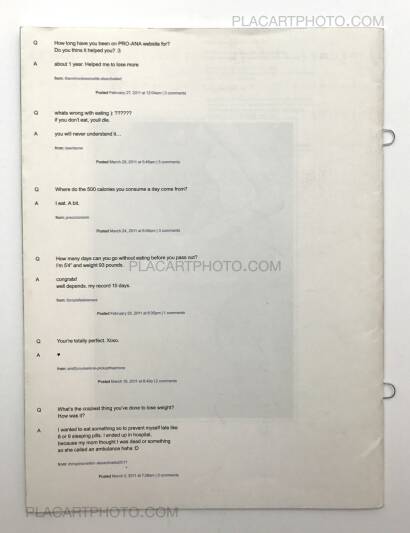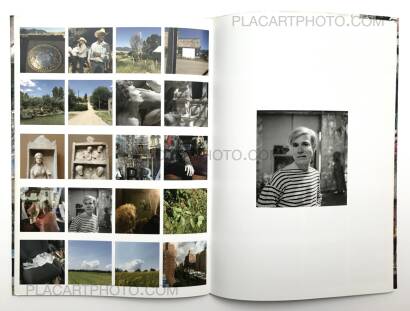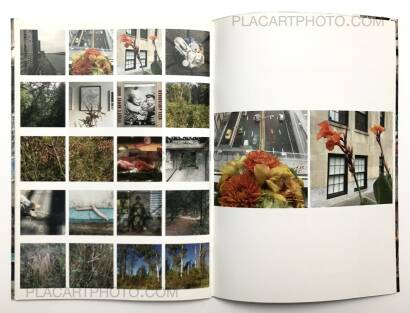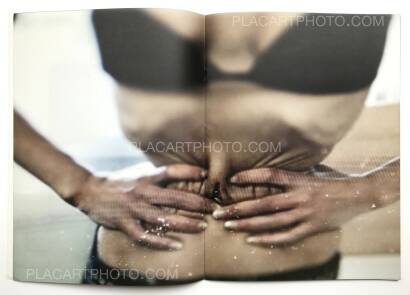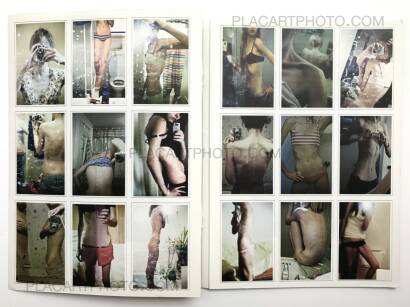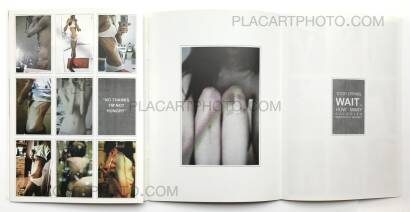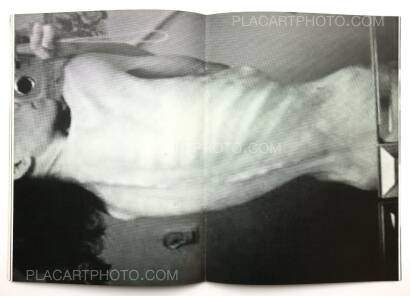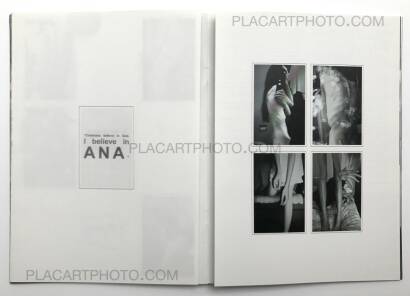 more books by Laia Abril
more books tagged »selfie« | >> see all
more books tagged »computer« | >> see all
more books tagged »self published« | >> see all
more books tagged »Screen« | >> see all
more books tagged »laia abril« | >> see all
Books from the Virtual Bookshelf josefchladek.com