Meat (ARTIST'S EDITION OF 5)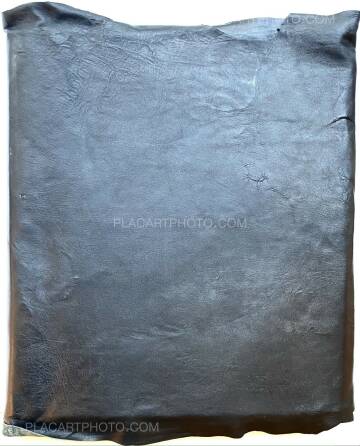 Photographs: Olivier Pin-Fat
Publisher: Void
Year: 2018
ISBN: 978-618-83825-2-7
Comments: Hardbound with leather cover . A mixed of different technics and different printing methods(darkroom print, solarization , collage, metal ...) edition of 1/5 .
'Meat' is primarily about Body-Form, deformation, the flesh, the carnal. How all matter decays, transforms itself from one form to another and ultimately disintegrates into ash. Stacks of bone shards and ash, the human remains after cremation, appear like hotel pillows ready for laundry on a factory line in the morning. Biographies exist, momentarily, within slabs of frying flesh like gristle, fat, nerve or bone whilst the landscape looms outside, this endless city, ever present, howling like a beast to chew you up and spit you out disfigured once more, or swallow you up completely once you emerge from this illusory sanctuary
MEAT - The artist's edition
This is the first of 5, all of which will be unique. They are transliterations or 'interpretations' of the actual (trade edition)
book itself published by VOID in September 2018.
The artist book itself is built from Black Black Fabriano paper, 300 gsm, and white Fabriano of the same weight.
The fiber structures within these papers give it extra strength and flexibility. The book is compromised of archival hand
printed fiber base prints )by the artist, on a matte medium weight baritone paper of varying sizes. Other materials from
VOID have been incorporated and stitched in for design purposes employing from their side different printing
techniques, metal plates and so on.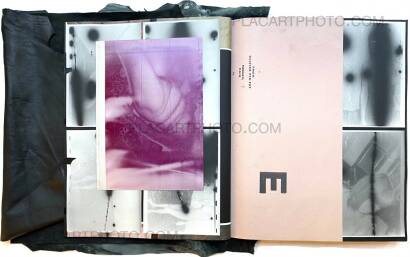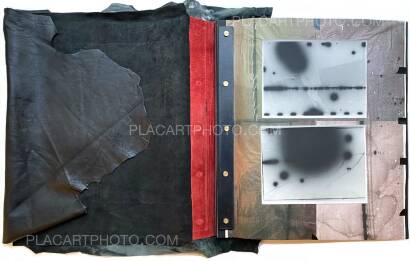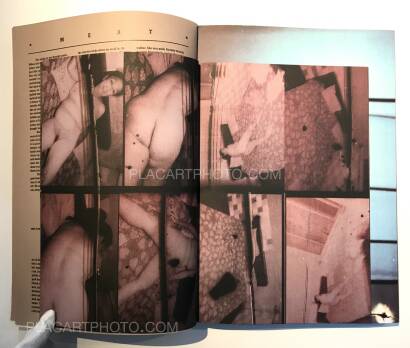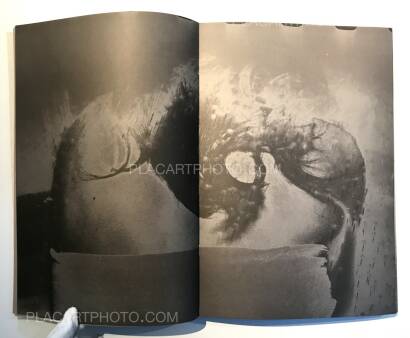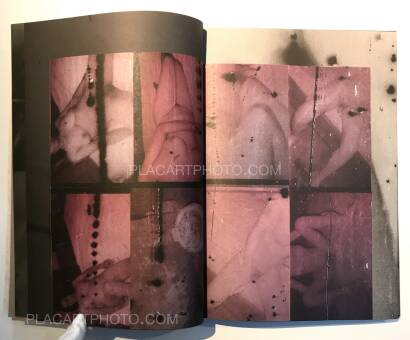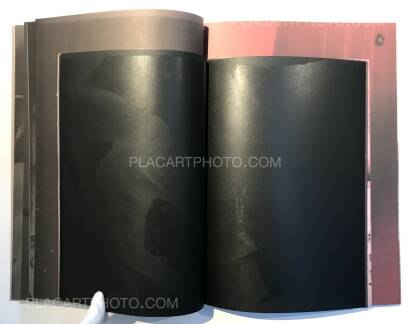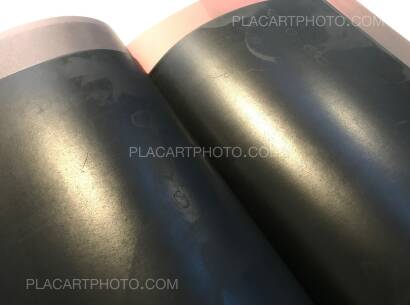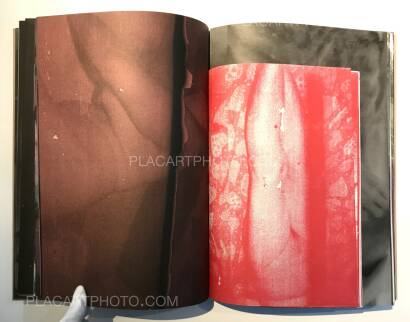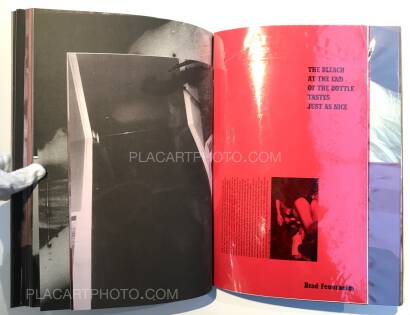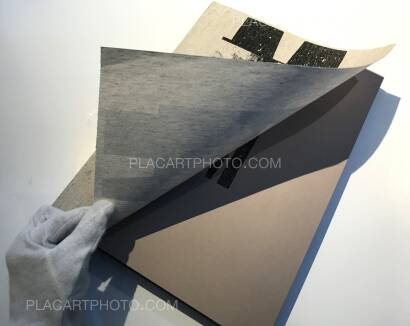 more books by Olivier Pin-Fat
more books tagged »Artist's book« | >> see all
more books tagged »void« | >> see all
more books tagged »olivier Pin-Fat« | >> see all
more books tagged »extremely limited« | >> see all
more books tagged »Bangkok« | >> see all
more books tagged »hand made« | >> see all
Books from the Virtual Bookshelf josefchladek.com