CINÉ-MIETTES (SIGNED LTD EDT OF 50)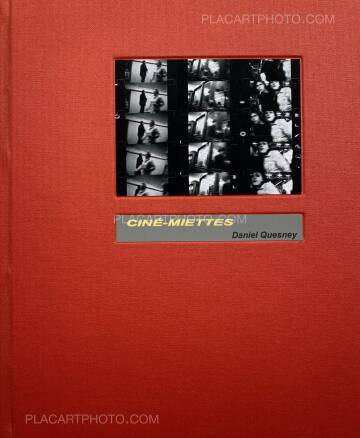 Photographs: Daniel Quesney
Text: Daniel Quesney
Publisher: Self published
48 pages
Pictures: 36
Year: 2021
Price: 260 €
Comments: Hand made hardcover with a Print tipped in it, 25,5 cm x 21 cm. Inkjet prints. Signed edition numbered of 50 copies.
In 1974, one of the members of the so-called 30x40 photographic club found a few copies of Robert Frank's Americans in a forgotten bookshop stock. At the time we were very influenced by two photographers: Robert Frank and Walker Evans. The former renewed our debates with his existential photography. The latter, preceded by the work of Eugène Atget, introduced us to documentary aesthetic modernity.
They have inspired numerous works, at one time called creative photography in France, consisting mainly of diaries or travel diaries and multiple photographic statements of place. We should not forget the immense influence of the cinema of the fifties and sixties, such as the films of Michelangelo Antonioni, photographed by the chief operator Gianni Di Venanzo.
I had noticed, while editing film, that a photogram often summarised the shot and thus offered a sort of temporal and formal information concentrate. This photogram had all the characteristics of a photograph, but it was contingent, fortuitous, free of a significant part of its productive intentionality. I saw this as a possibility to partly displace creative decisions outside the decisive moment of the shooting. It was a way of distancing oneself, of establishing another relationship with the framing and, above all, with the subject so that it could happen.
Thus, for these cine-crashers, the framing was done on a trial basis. I hid a small 16mm camera in a soundproof wooden box inside a cardboard box carried in my arms (discernible in the reflection on page 37). As soon as a situation seemed suitable, I would trigger the camera for two or three seconds while walking. This is how I would go into the lively Paris of Pigalle or the Foire du Trône, most of the time at night. The film was cut and developed in the usual little spiral tanks. These film scraps were exhibited in 1975 at the Club des 30x40, where they were accompanied by scraps of texts by Kafka and Cortazar.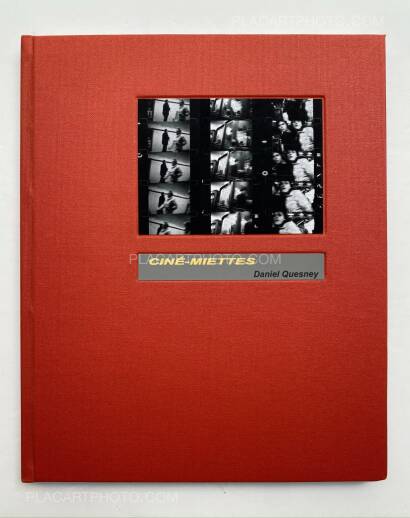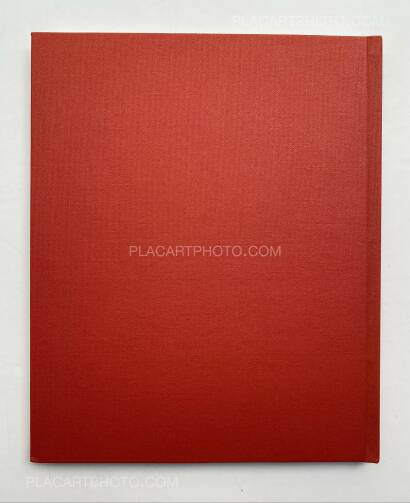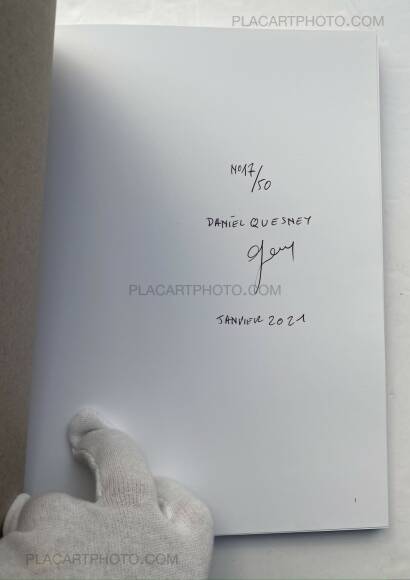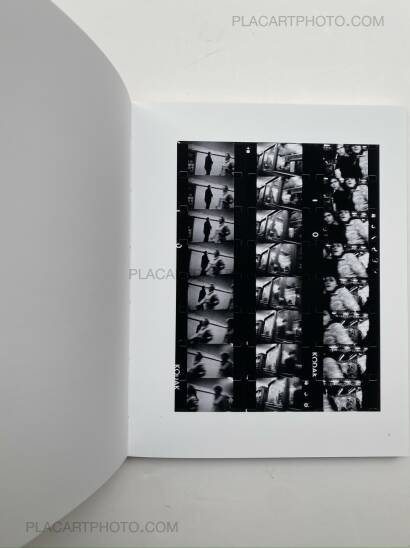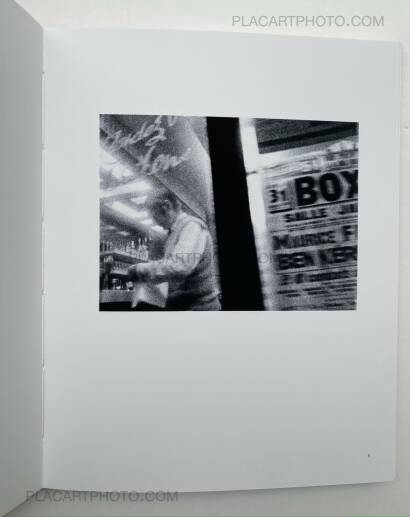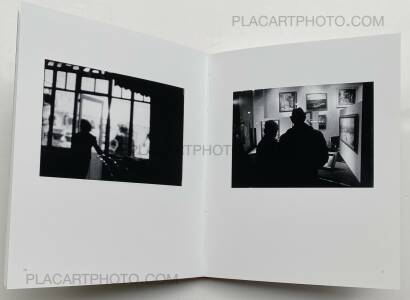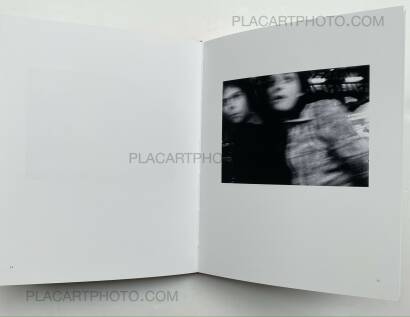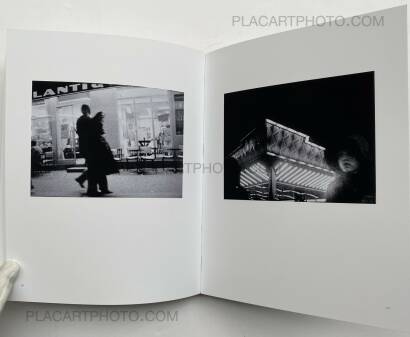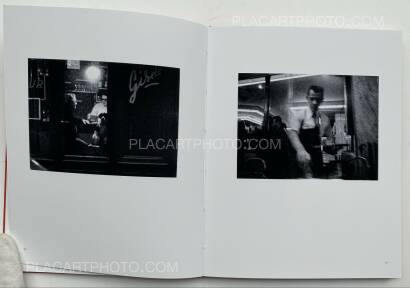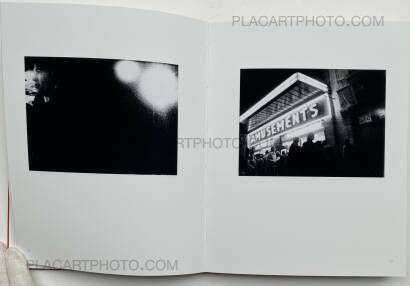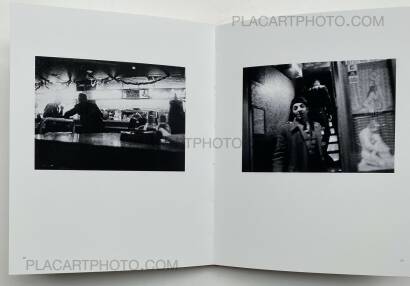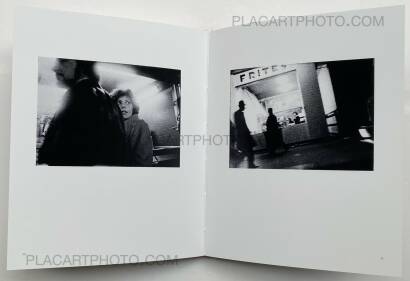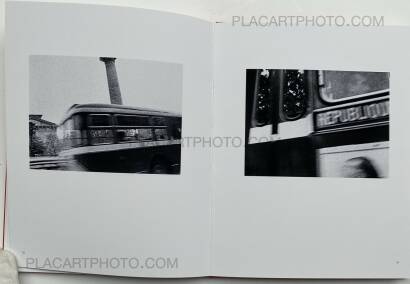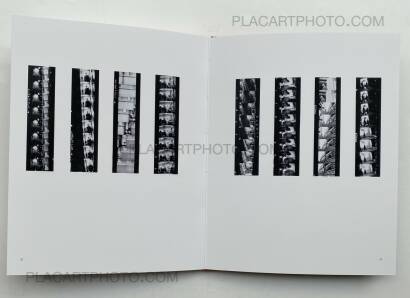 more books by Daniel Quesney
more books tagged »inkjet print« | >> see all
more books tagged »Artist's book« | >> see all
more books tagged »extremely limited« | >> see all
Books from the Virtual Bookshelf josefchladek.com