Walls Paper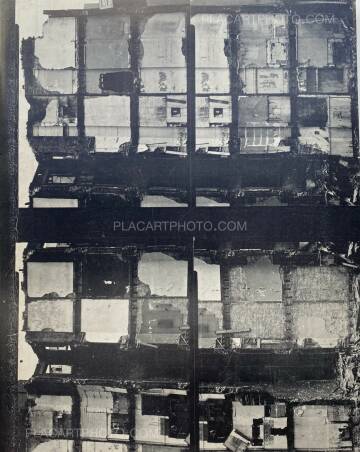 Photographs: Gordon Matta-Clark
Publisher: Buffalo Press
144 pages
Year: 1973
Comments: Stapple-bound, softcover. System book with colors photographs split down the middle. Copy in very good condition. Price on request!
"Wallspaper is an artist's book published in 1973 which relates to Gordon Matta-Clark's multi-part installation Wallspaper 1972. It is Gordon Matta-Clark's only artist book, which comprises reproductions of the coloured prints that the artist used to make the installation, which were themselves derived from black and white photographs.
The photos have been recolored with yellow, green, blue, red, purple, and orange inks, and printed on thin pages split down the middle such that the top and bottom halves of each individual photograph can be mixed and matched.
Wallspaper was a multi-part installation comprising photographs and newsprint, which Gordon Matta-Clark presented at the artist-run space 112 Greene Street in New York in 1972. Earlier that year, he took various black and white photographs of derelict and semi-demolished project houses in the Bronx and the Lower East Side of New York City. As only the facades of the buildings had been taken down, the photographs reveal the interior walls of the houses. Some of these walls were covered in paint that was flaking away; other walls were covered in wallpaper. Matta-Clark used the photographs to create his installation. First he heightened the colours of the photographs to abstract the images of the derelict houses. Next he printed the photographs on long strips of newspaper and hung these strips on a large wall from ceiling to floor. The wall consequently looked as if it were 'wallpapered' with images derived from walls in another part of New York City. The installation also included a stack of newspaper booklets which viewers were able to take away. These booklets were made of individual sheets of newspaper, each presenting one photograph of the Bronx walls. A number of the original black and white photographs from which the installation derived also survive.
Wallspaper was one of the first works in which Matta-Clark's interests in photography come together with his explorations of the built environment. For art historian Thomas Crow, the crucial significance of the work is the way in which the photographs distort the images of derelict housing, and therefore conjure a space of reverie. Crow implies that the piece produces a new means of representing dilapidated architecture, quite distinct from traditions of socially-concerned documentary photography in New York City,
Much of Matta-Clark's work addresses public space and the built environment, often drawing attention to the ways in which architects failed to address the housing crisis in New York in the 1970s. Having trained as an architect himself, he created an artistic practice that targeted this discipline. His best known works are the 'cuts' into buildings which he made in New York, New Jersey and in Europe. These actions led to related films, photocollages, drawings, and sculptures."
Excerpt from Mark Godfrey's text for Tate Gallery in UK.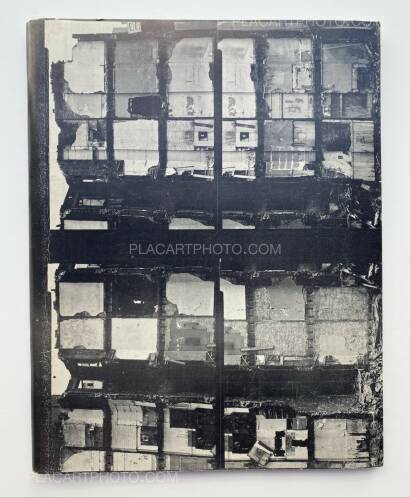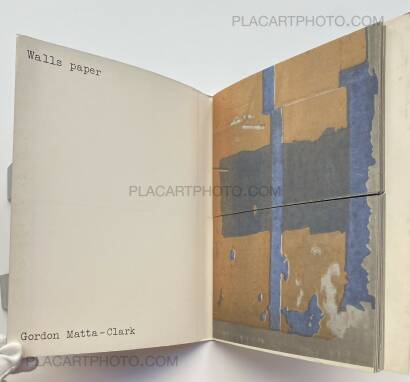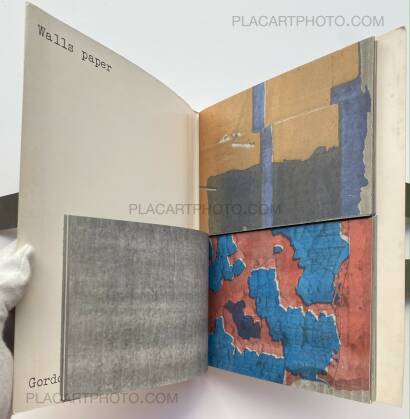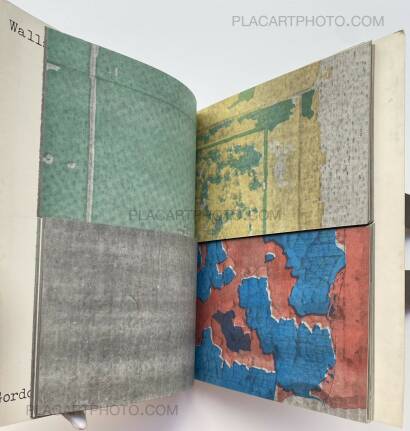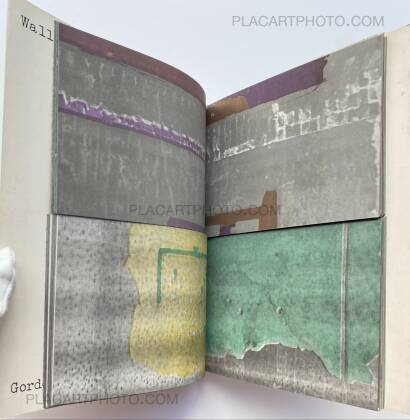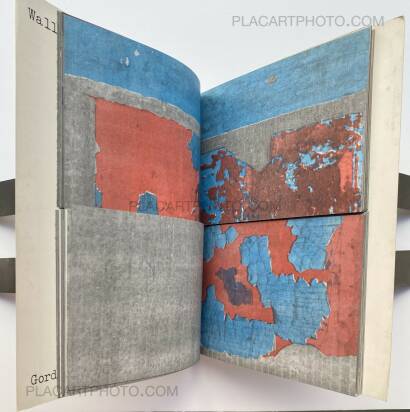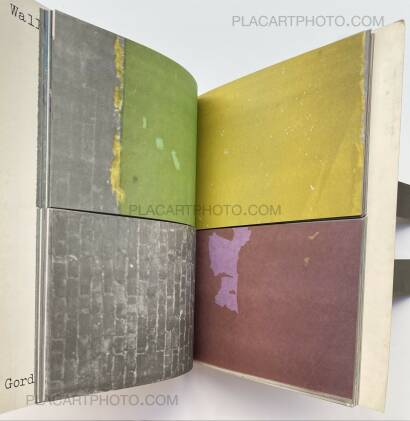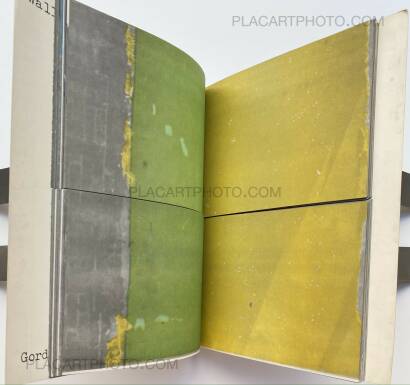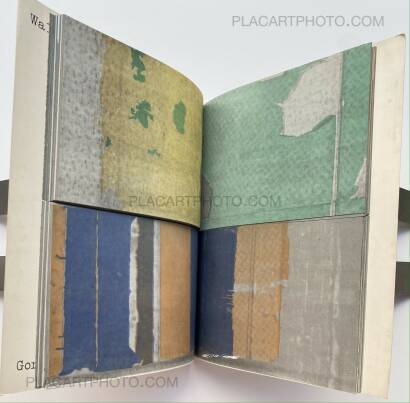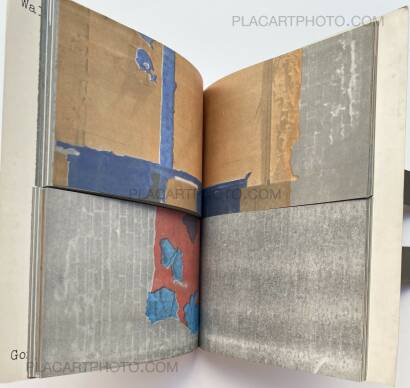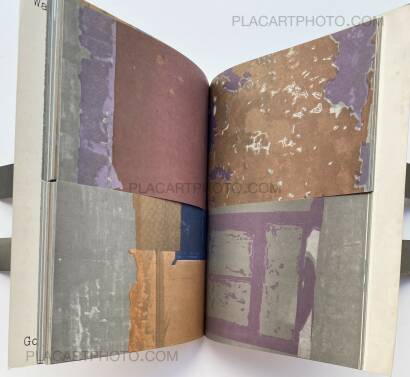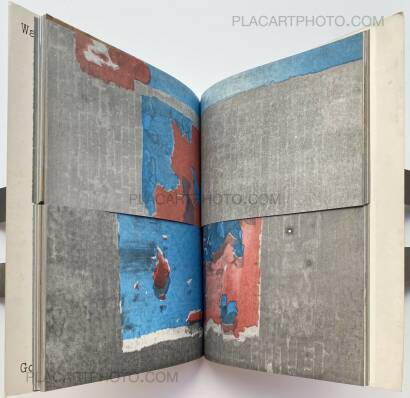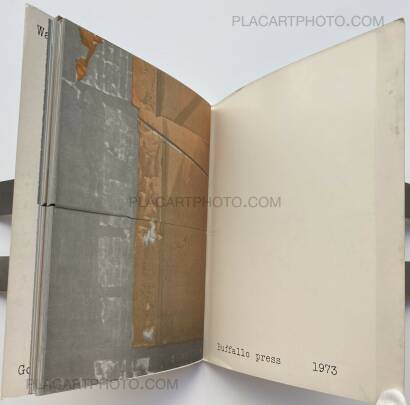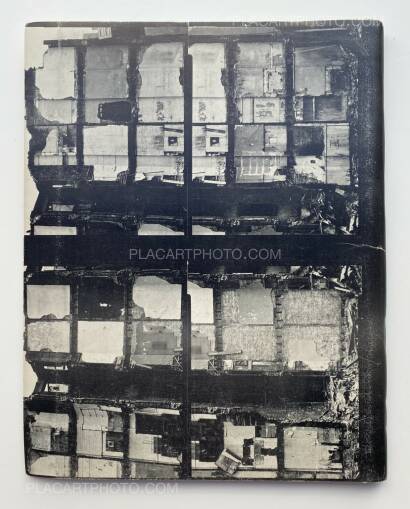 more books tagged »abstract« | >> see all
more books tagged »Artist's book« | >> see all
more books tagged »Buffalo Press« | >> see all
Books from the Virtual Bookshelf josefchladek.com