WORK AND WAR IN SPAIN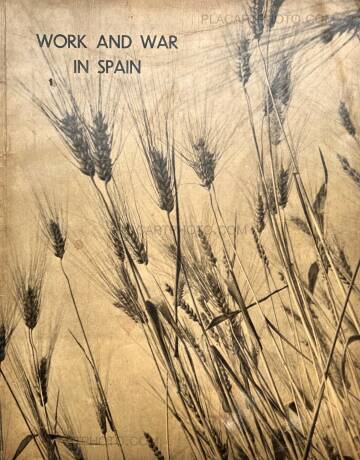 Photographs: Robert Capa, David Seymour, and others
Publisher: The Press Department of the Spanish Embassy in London
76 pages
Pictures: 118
Year: 1938
Price: 400 €
Comments: Softcover, 31 x 25 cm, beautiful printed on mat paper. Spine is damaged and fragile (see pictures). Mentioned in Martin Parr and Gerry Badger, The Photobook: A History, Volume III pag.19
Important propaganda publication with photographs from Keystone Press Agency, Wide World Photos, Associated Press Photos, Planeta News and Altavoz del Frente. In the volume are present rare images by Robert Capa and David Seymour.
Work and War in Spain, published by the Spanish Embassy in London, was aimed at an audience of foreign sympathisers. The fact that it was a publication ratified by the ruling powers reminds us that the Civil War was not a left-wing revolution, but the fascist overthrow of a legitimately elected government.
This book, which uses agency images, underlines this legitimacy by depicting work, education, industry. It shows no fighting, only military training, emphasising that the Republicans were on the verge of victory: "Militarily speaking, the worst is behind us.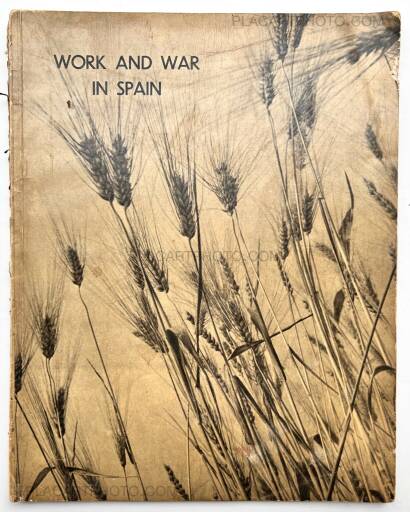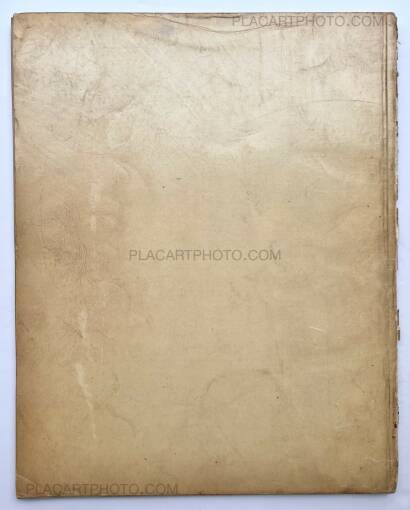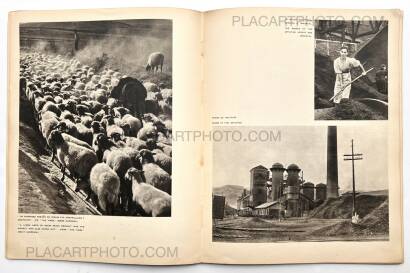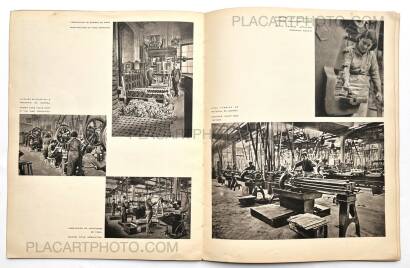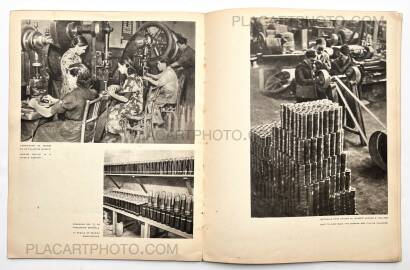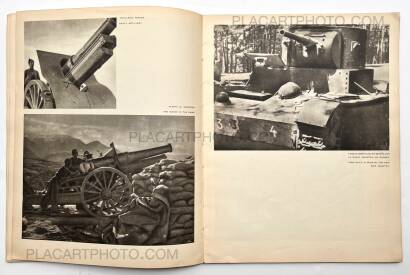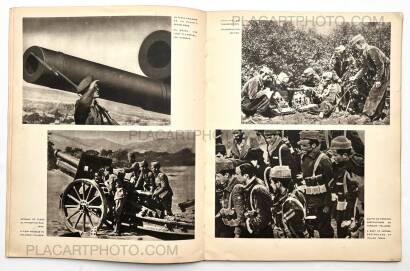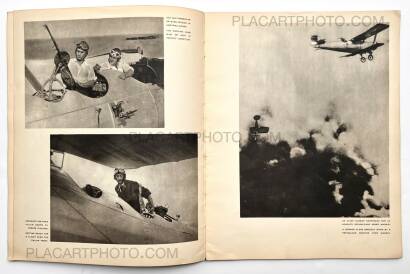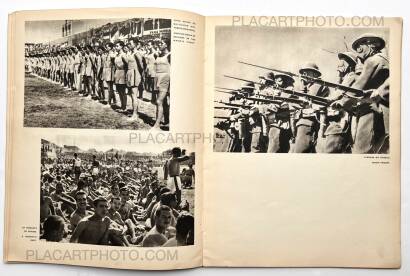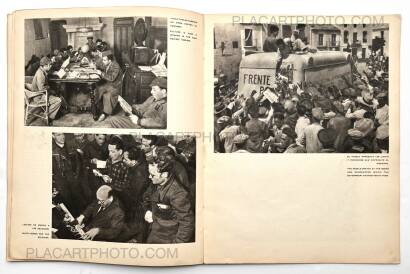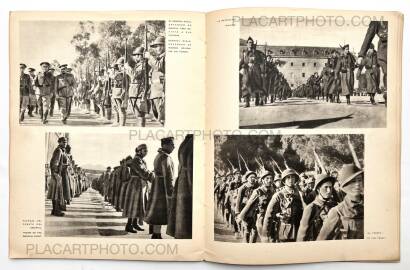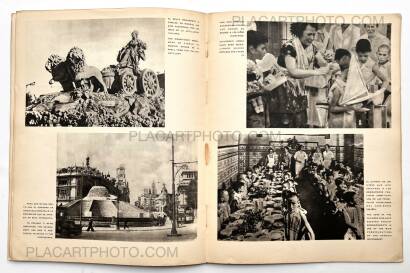 more books by various photographers
more books tagged »capa« | >> see all
more books tagged »war« | >> see all
more books tagged »spain« | >> see all
more books tagged »parr & badger« | >> see all
more books tagged »David Seymour« | >> see all
Books from the Virtual Bookshelf josefchladek.com