NAKTA (ASSOCIATION COPY)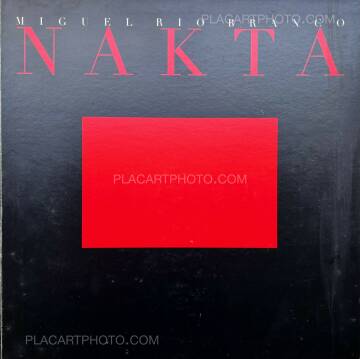 Photographs: Miguel Rio Branco
Publisher: Cultural Foundation of Curitiba
132 pages
Pictures: 45
Year: 1996
Comments: Flexi cardboard covers, 28 cm × 28 cm, colors photographs. Vintage Dedication (the year of the publication) to Louis Calaferte the author of the book. Extremely rare in pristine condition!!
In Miguel's photographs, it is not so much the subject - although always extracted directly from his immediate surroundings - that we see in each image but instead the light and the colour, treated in the same way in all his work. Through the contrasting and dramatic use of the frame, the light and colour, Rio Branco works to express in a very personal way situations that are most common and immediate.
Theartist's experience in the world of cinema (a fundamental course for a photographer) is reflected for him in the importance thatplaying with space and time has in the set-up of his work. His installations involve photographs and videos that work on building a disconnected discourse of accumulated, juxtaposed images but always with foundations in the same symbolic nexus.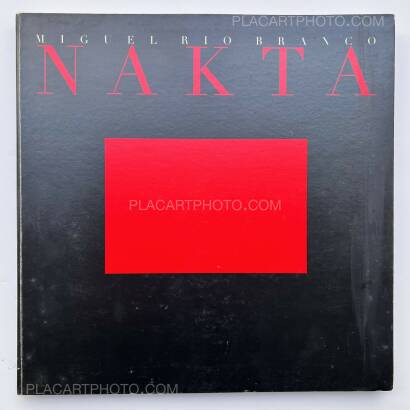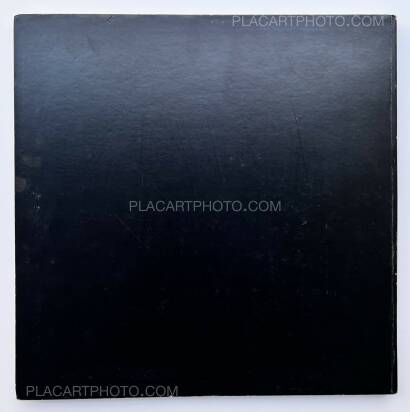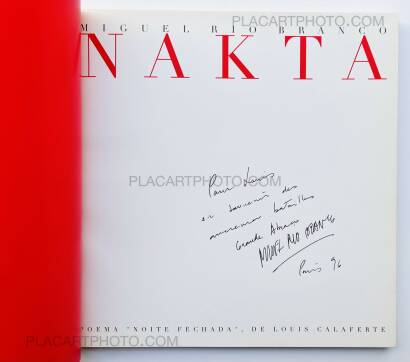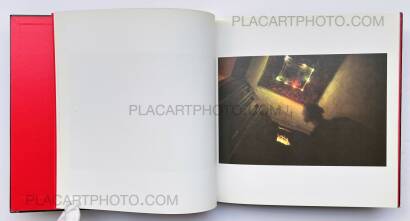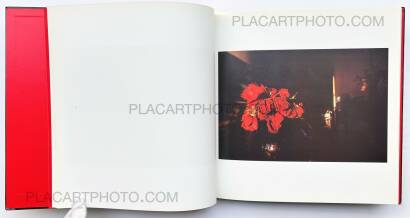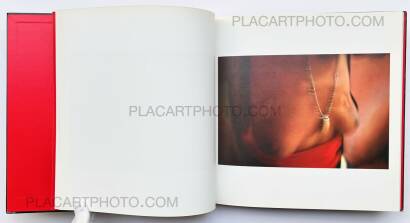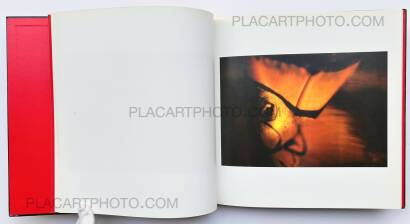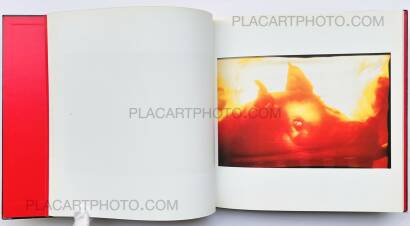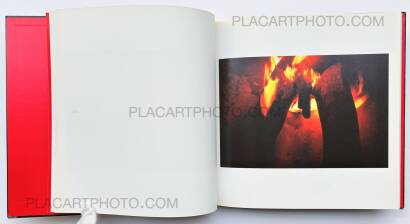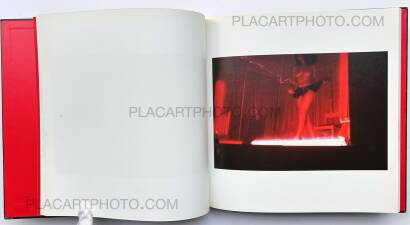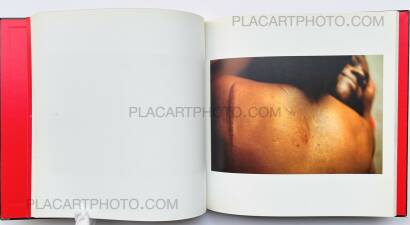 more books by Miguel Rio Branco
more books tagged »signed « | >> see all
more books tagged »association copy« | >> see all
more books tagged »night« | >> see all
more books tagged »brazil« | >> see all
more books tagged »latin american« | >> see all
more books tagged »colors« | >> see all
more books tagged »brazilian« | >> see all
Books from the Virtual Bookshelf josefchladek.com